It's Mulch Season
We've been installing a lot of mulch lately. On this particular job, we installed 20 yards of triple shredded hardwood mulch from Daniel's in Fuquay-Varina (they grind it right there, and do a great job!,) as well as 160 bales of long leaf pine straw.
7:00 am – 15 yards of triple shredded hardwood arrives: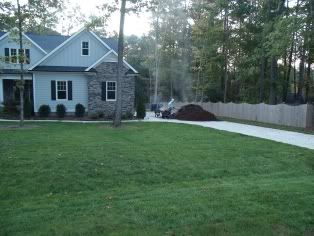 the first barrowful: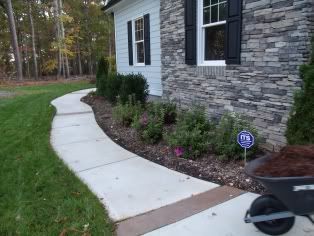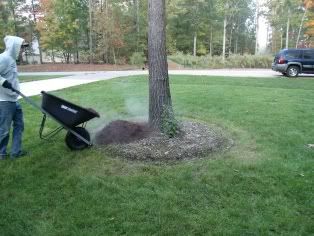 some before photos: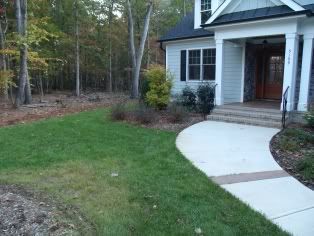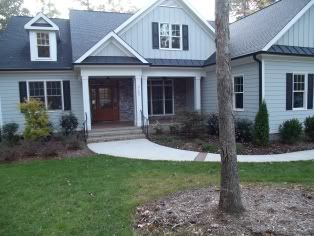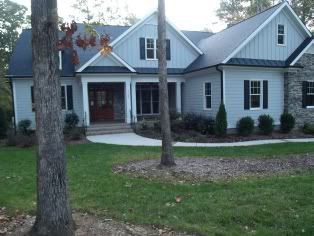 We applied it 4″ deep. It's cheaper in the long run!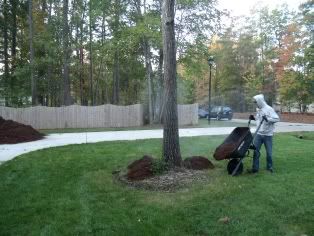 The longleaf pinestraw shows up – 160 bales: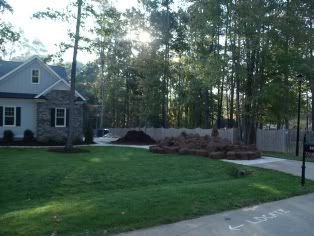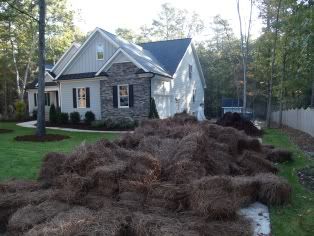 Water break: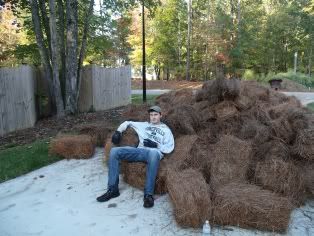 Making a dent in it!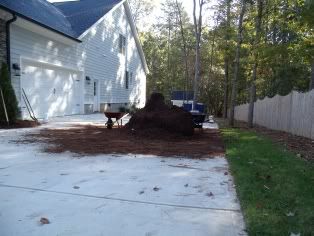 Mark, our Intrepid Homeowner: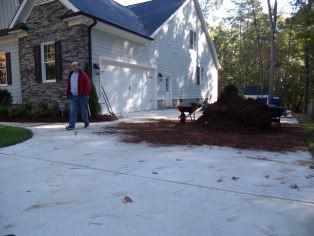 It's getting warm out!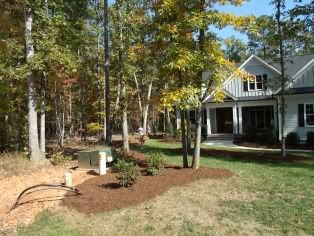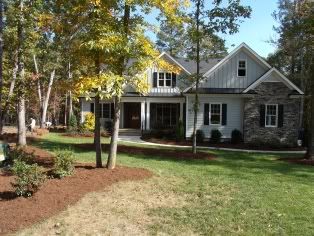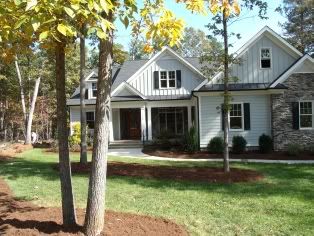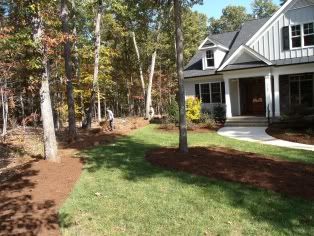 Installing pine straw: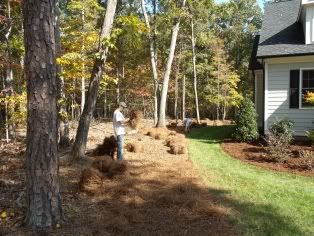 All snug in their beds!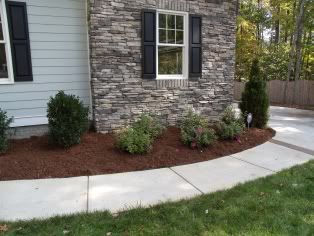 Another 5 yards of triple shred arrives: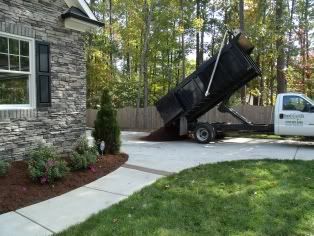 A much deserved break:
The back yard was all mud a month ago, till we aerated and overseeded: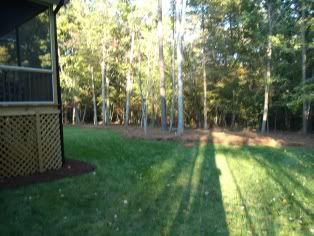 Back to work!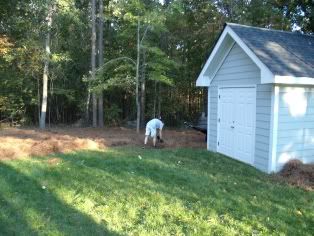 My sons Jeremy and Daniel: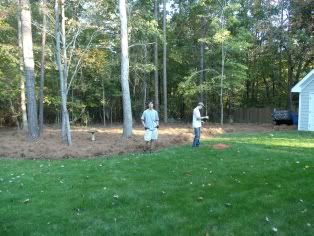 Dad and sons Daniel and Jeremy. I couldn't run this company without them!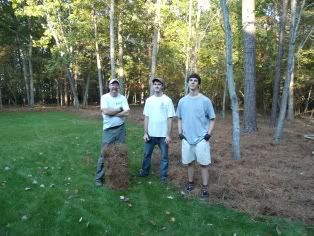 All done,, 5:30 pm.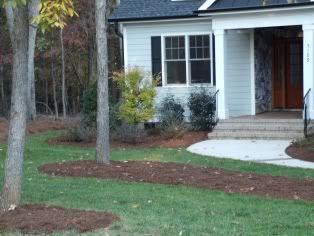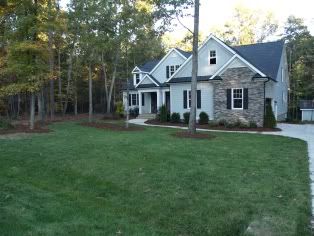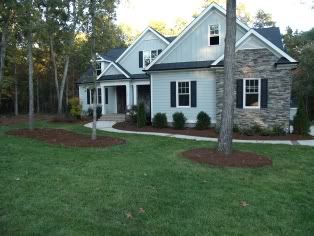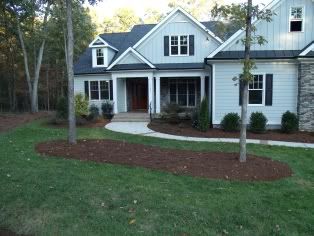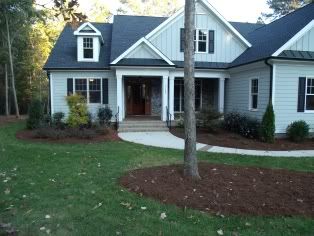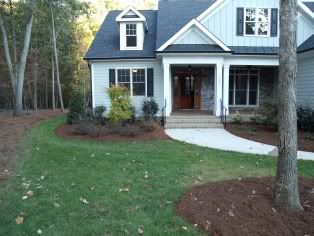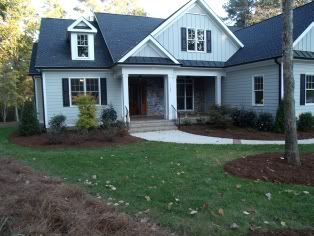 Mark's nephew Will was regaling us with all the words he knows how to spell. He's a smart little kid!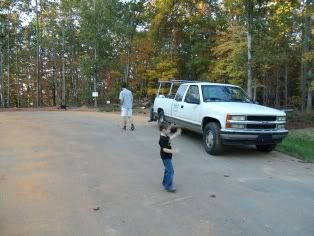 The day is over and these young men are ready to go home. They sure earned it today!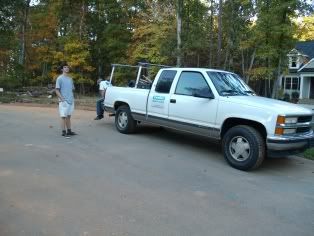 Mark is thrilled, and we are proud of another job well done.